I have been on many different diets plans, but by far this has been the most successful and effective diet program I have ever been on. I own a few restaurants and am around food all the time so it wasnot easy to do it on my own and it was not working for me. So I decided to do it with some guidance and help from River Oaks which was recommended to me through my brother who had done the same program with great results.
I lstarted the program in Jun of 2016 at 287pounds and after exactly 4 months and 5 days I am at 225 pounds, I have lost 61 pounds in 4 months, throught their HCG and low calorie diet. Both program are supervised by Dr. Motamedy. The B 12/lipotropic Shots specially has been giving me a lot of energy I feel much happier and healthier than I have ever felt before, Overall I feel much more energetic and my sleep patterns has improved. I attented my wife 10 years reunion and everyone was amazed with me transformation. I ride this past weekend with my friends something I COULD NOT DO at 287 pounds.
The customer service has been exceptional. Friendly staff and physician.
If certainly recommend River oaks weight loss clinic to anyone who wants to lose weight and feel healthier. If you have any questions about this program feel free to e-mail me [email protected]
I'll be happy to share my experience with anyone who wants to change their life for the best.
Stathy Demeris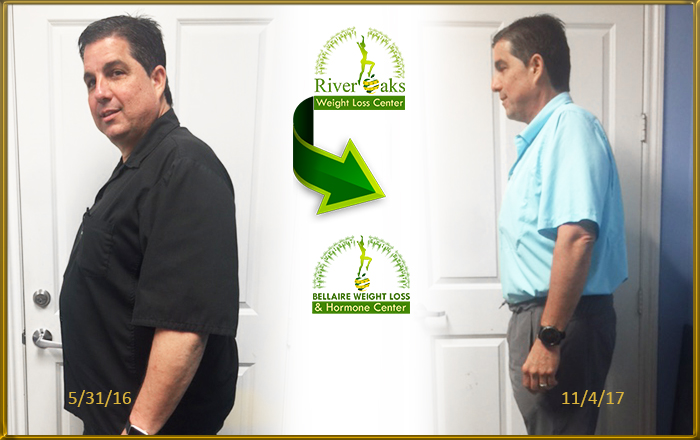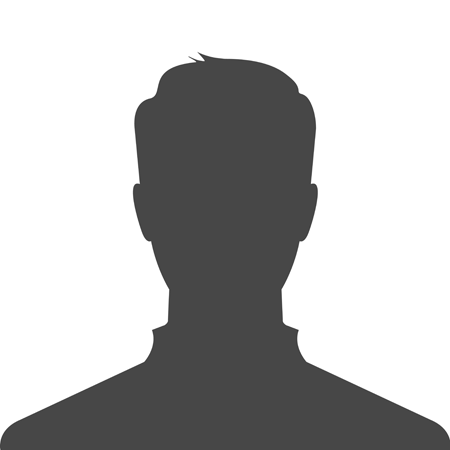 Zerona Laser Testimonial
I am a 38 year old female I am 5 8 and 140 pounds (size 4-6). 9 months ago I gave birth to a baby boy. After the baby I lost almost most of what I had gained but seemed like impossible to lose the last few pounds which was right on my stomach area. I had heard about Zerona on a few TV shows like the Doctors and the Rachel Ray. I knew how it was supposed to help to lose the inches which was what I needed so I called River Oaks and went for a free consultation. I felt very comfortable with the staff and the doctor they were very professional. That day I purchased 9 treatments and started my first treatment one week later. One month passed and I am done with my last treatment. I am amazed with the results I have lost almost 2.5 inches around my mid abdomen and one 2 inches around my hip and one inch around my waist. Loosing 2.5 inches around my waist has made me a size 2.
I AM VERY VERY HAPPY WITH MY RESULTS AND 100%
RECOMMEND THIS TREATMENT TO ANYONE WHO WANTS TO LOOSE SOME INCHES.
Stephanie E.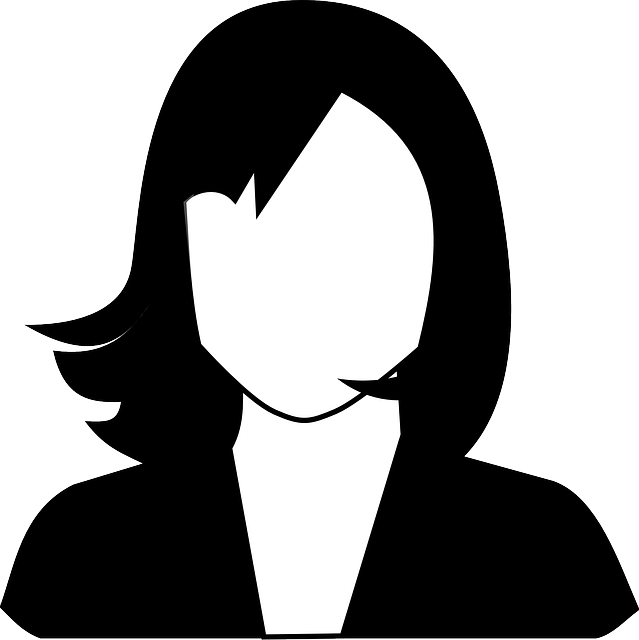 Laser Hair Removal
I am very pleased with the laser hair removal treatments I have received from River Oaks Weight Loss Center. I have had 4 treatments on my under arms and bikini and I can easily say that 90% of the hair is gone. It feels great to not to have to shave anymore.  I was afraid due to my skin color they won't offer me the treatments but I was told at River Oaks that their laser machine can treat all skin types without any complication such as burn or pigmentation. I am very happy and have referred both of my sisters and a few friends. Thanks River Oaks
B. F.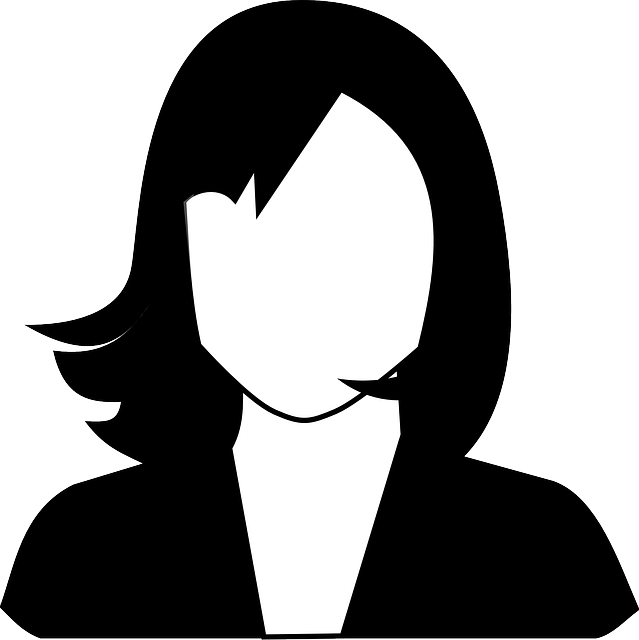 Weight Loss
Dear Friends at River Oaks:
It's been six months since I first took part in River Oaks Weight Loss at the time, I was weighing 175.5 lbs. at 5 feet 1 inches tall.  I was a size 16 in women's clothing and feeling very poor about myself.  I was taking two high blood pressure medicines and two allergy medicines as well.  Today, I look and feel ten years younger!  I'm weighing 114 lbs., wearing a size 2, and I am not taking any prescription medicines for ailments.  River Oaks Weight Loss Center has changed my entire life.  Thank you! I'm so glad that I made the choice to go to them when I did.  It changed my life.  I learned how to lose weight without dieting or beating myself up, but much better than that, I learned to think differently about myself, how to balance my life (and work), and how to never lose sight of my own needs, despite what was going on.
I now fit into all my "skinny" clothes from a decade ago.  I am able to make healthy choices for myself and most importantly to impart to others how to make healthy choices and how NOT to diet!!
Every day I see so many adults yo-yo dieting and how miserable they are making themselves.  I thank Dr. Motamedy, Anthony, and the entire River Oaks staff for making a reality of my dream to lose weight and for saving my life!!!  Thank you for setting me free from myself and allowing me to love and live a truly wonderful life!  My best wishes for continuing to do what you do best…help people feel good again!
Kind regards,
Raisa Martinez, J.D.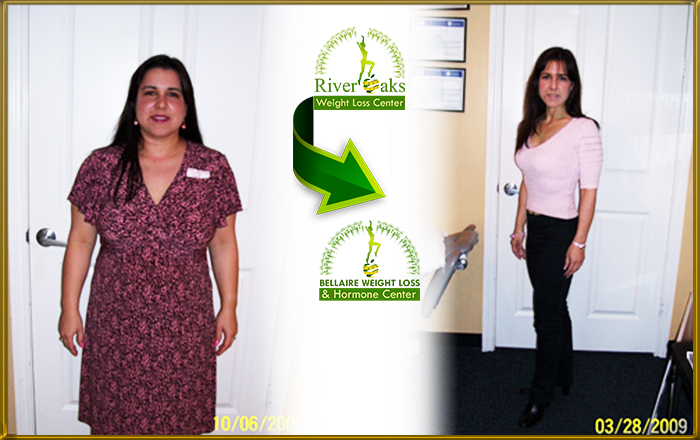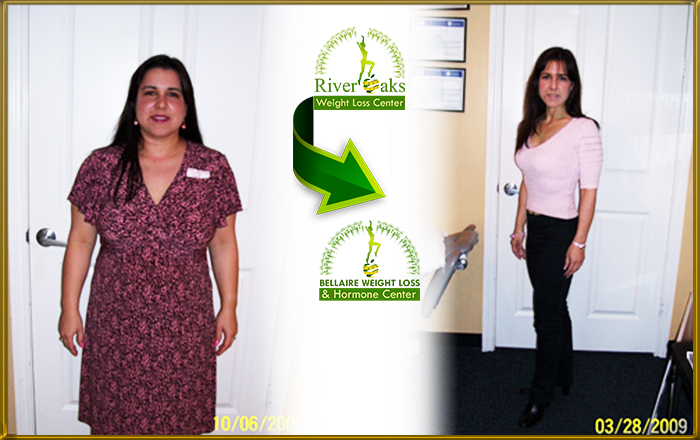 Weight Loss
Dear River Oaks Weight Loss Center,
You truly have shared "…a better way to live." I have been coming to your facility for back and neck stiffness for nine months, and the results of more flexibility and less pain has been worth every minute. The staff has been very knowledgeable, customer focused, and given great care. I look forward to each and every visit, knowing that smiling faces will greet me and care will consume me from your staff.
Just when I thought it could not get any better, a weight loss program became available. How very convenient to come for chiropractor care and receive medical assistance, at the same location, to attain my health goals. This comprehensive approach has been much appreciated.
My first visit with Dr. Motamedy was like visiting my family doctor, who truly cared about my health, due to all the extra weight I was carrying. She did a thorough medical history and exam from head to toe.
Dr. Motamedy even listened to all my demands, because I had done weight loss before, and gained it all back. I told her I did not want to give up all the foods I love to eat, but wanted to adjust them, and make them work for me. I also told her I wanted to make the behavior changes gradually, so they would last a lifetime. And most important, I wanted the changes to be health driven, to keep the focus on my inside health instead of the outward appearance. Cholesterol and hypertension were ongoing problems that I wanted to get under control. Yes, I would be happy to lose weight, but lower cholesterol would make me even happier.
Then Dr. Motamedy proceeded to share with me a plan, to help me reach my weight loss goals, and gain a healthier life. She addressed all my concerns and assured me that success was possible and she would help. Dr. Motamedy explained all the tools that she had available to assist with this plan, such as B12 injections, fat burner injections, and prescription medication.
These options seemed very reasonable, so I decided to put action into my motivation, and start the program!
Dr. Motamedy then handed me over to her very capable nursing supervisor, Anthony Gutierrez.
He proceeded to give me all the tools and education to individualize this plan for weight loss, to meet my needs. I received a walking program, and a diary form, so I would be able to keep track of all I needed to accomplish. Anthony also shared with me web sites that may help me to track calories, get health tips, and find support. And he was honest about the injections not being painless. But, most important Anthony gave me confidence, that I would be successful and meet my goals!
My weekly visits were enjoyable. Anthony genuinely cared about my progress. We would look through my activity diary and discuss ways to improve. But most important was how he always found something I did right, and emphasized the positive. When I gained a pound back, he shared that I had lost fat. Anthony's positive attitude was instrumental in my motivation, to keep going, and not give up. Dr. Motamedy and Anthony always acknowledged the hard work that I was completing, especially the activity diary, of counting calories, water consumed, and steps taken with the walking program.
Look at me now! 4 months later and I have lost over 20 lbs. and 5 inches in my waist. This translates into fashion size change from 16p to an 8p. Yes, I look great, but more important is that I feel great. You may be asking did her inside health goal get achieved? That is an outstanding yes, for my cholesterol has dropped by almost 100 points!
Goals are reached and success achieved with all the team work provided by this weight loss program. Thank you for assisting me to a lifetime of health.
Sincerely, Patricia Wunderlich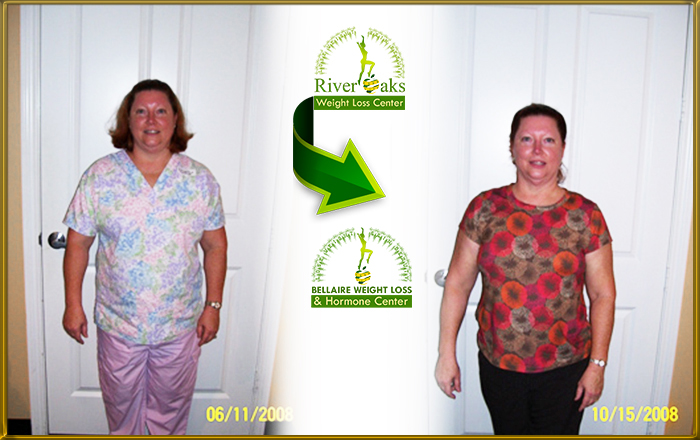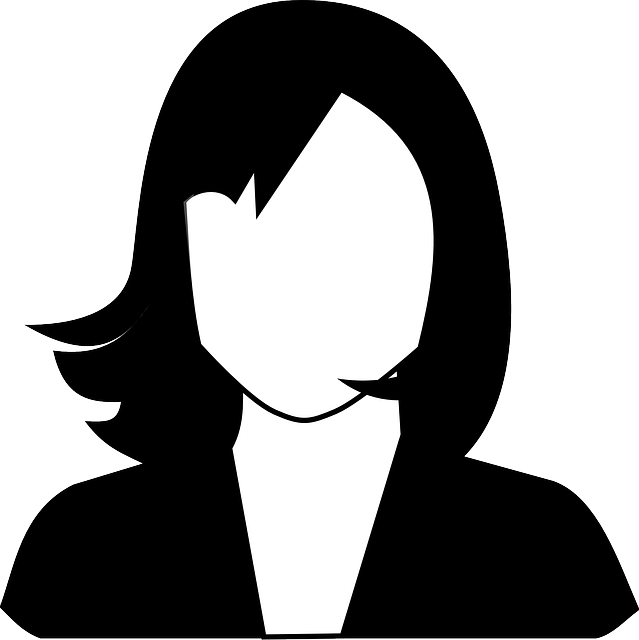 Weight Loss

I am a 57 year old female. I was eating all the wrong foods and did not exercise regularly. I was headed toward diabetes and worse. I really needed a routine that would work for weight loss for health reasons. I had tried every diet know to man and had been unsuccessful until my friend P. P. told me of her recent visit to River Oaks Weight Loss Center. I decided to check it out on the first visit. The program was explained with sensitivity and encouragement from friendly staff. I have been following the program now for 9 weeks and have lost 36 pounds.
I wish I had come sooner because I feel so much better now that I have lost weight and become more active.
I would recommend the clinic and the program to my friends and family.
I have lost 36 pounds and have more to lose. Soon I should be thin enough for folks to ask me how.
Cheryl C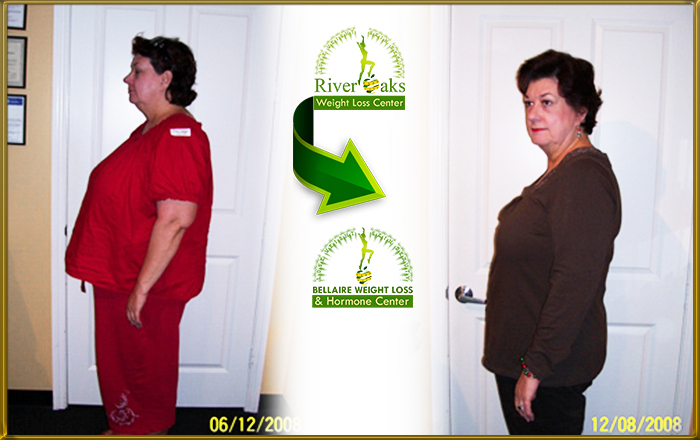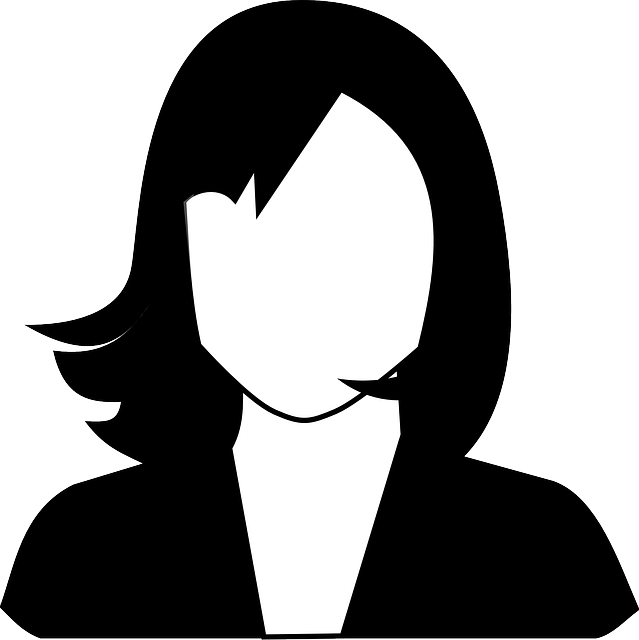 I called River Oaks Weight Loss Center after a referral from a family member. I was skeptical, especially after coming off 2 foot surgeries that resulted in an 18 pond weight gain in 5 months. After a brief time I was amazed at how quickly the weight and inches came off. I lost a total of 80 lbs from start to finish (8 1/2 months). I lost just over 10" in my waist line. I feel great. Other doctors whose care I am under (my General Practitioner and Endocrinologist) were amazed with my results and asked me the River Oaks Weight loss Center's information so that they might be able to pass it along to other patients. I am wearing clothes I haven't worn since high school and have the energy to go with it.
Thank You River Oaks Weight Loss Center (and my wife, kids and family thank you, too.)
George Gazis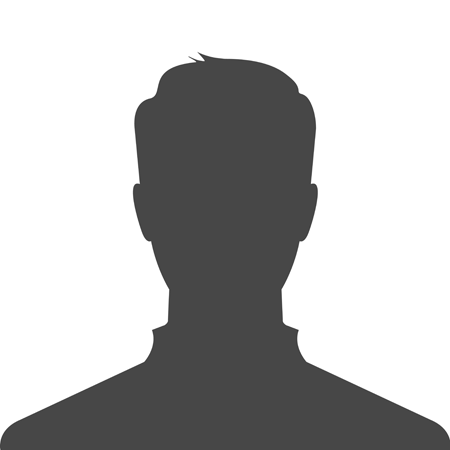 IPL Photofacial

Tanning indoors for 12 years left my face looking weathered and worn. I had the sun spots, hyper pigmentation and wrinkles that someone in their mid-30's should not yet have. I'd tried different levels of chemical peels and saw good results, but the down time from the peels wasn't convenient for my busy schedule and I found myself avoiding them all together. A friend suggested getting an IPL. This is the way to go!!! No down time and I could schedule the appointment during lunch and go right back to the office afterwards. After 6 treatments, I have new glowing skin. My skin tone and texture are improved. The sun spots and hyper pigmentation are gone. Wrinkles? What wrinkles? What an easy way to reverse years of sun damage! Sun block and Anthony are my new best friends!
Sh. E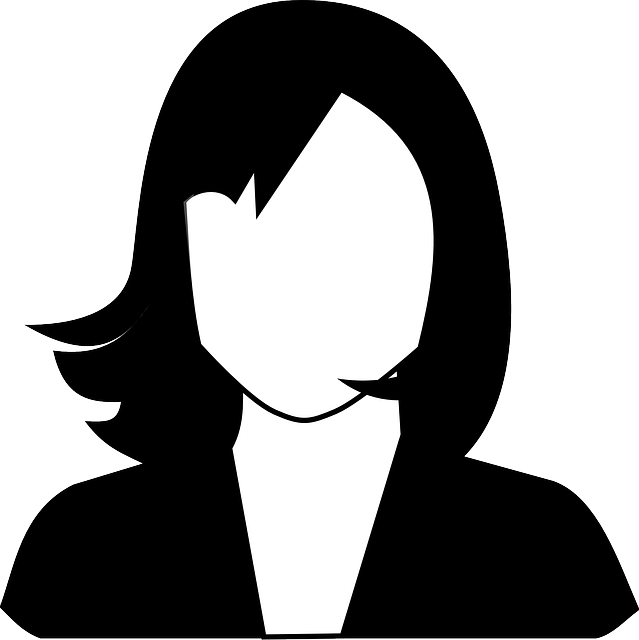 Laser Vein Treatment

For over 20 years, I've had two large clusters of veins, one on each leg, which I thought I'd have to live with forever. While wearing shorts or a skirt, I was frequently asked "what happened to your leg" because the veins looked like large, ugly bruises. In 4 EASY laser treatments, both clusters were 100% GONE – no scaring, no residual marking, nothing!!! I didn't realize not having these veins on my legs could make me so happy and so much more confident about showing my legs! Why didn't I do this a long time ago!!! Thanks Anthony and River Oaks Weight Loss Center for giving me my youth back!
Sh. E