Neurotoxin A currently available under 4 different products:
Botox, Dysport, Xeomin, Jeuveau. They are all classified under neuromodulatros, made of Neurotoxin A with just a different protein cover around it. They are used to relax the facial muscle and soften the wrinkles and lines.
Neurotoxin A is a very popular way to visibly smooth and soften moderate to severe frown lines between your brows, the horizontal forehead lines, and the crows feet. Improvement can be seen within days and may last up to 4 months. The lines that appear between your brows (glabellar lines) and on the outer corners of the eyes (crow's feet) actually result from muscle movement and the passage of time. After years of crinkling and wrinkling, those glabellar lines start to linger longer and can become more pronounced. For women, whose faces tend to be more animated than men's, and whose skin is typically more delicate, these lines may appear exaggerated and more permanent.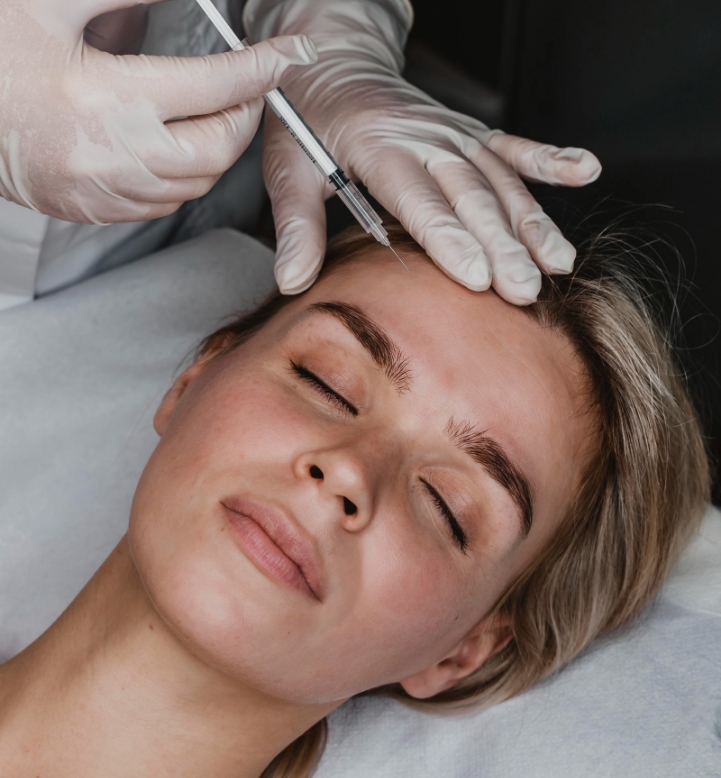 Various uses for these Neuromodulators include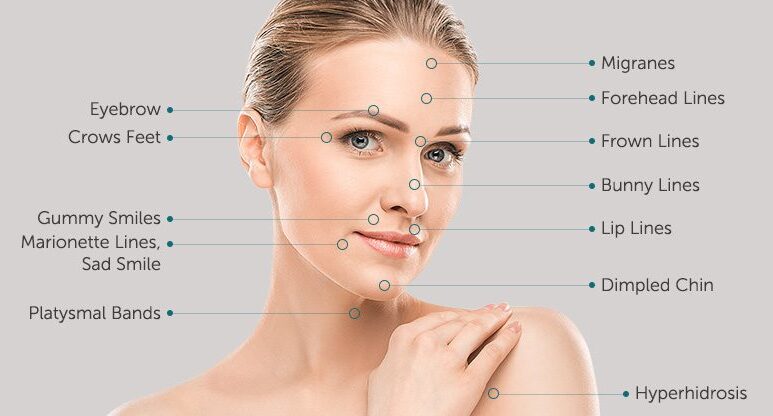 the lines between the eyebrows. 
Smoothing out forehead lines.
 Minimizing crows feet, which are the lines around the eyes. 
Enhancing brow appearance, including brow lift and correcting brow asymmetry. 
Managing platysmal bands and necklace lines.
Improving a gummy smile.
Alleviating migraine headaches. Reducing excessive sweating in underarms, palms, and feet.
Slimming the masseter, calf muscle, and trapezius muscle.
Creating a subtle "lip flip." Addressing concerns like Bunny Lines, Eyelid Ptosis, and Nefertiti Neck Lift.
Unlock Youthful Radiance: Rediscover Smooth, Line-Free Skin with Our Expertly Administered Neuromodulator Treatments
Fortunately, there is a way to temporarily reduce moderate to severe facial lines with these Neuromodulators. An improvement can be seen within days and may last up to 4 months, although results may vary.  These Neuromodulators are a purified protein which reduces the activity of the muscles that cause those lines and wrinkles over time.
In clinical trials, nearly 90% of men and women surveyed rated the improvement in the appearance of frown lines between their brows as moderate to better 1 month after treatment. One 10-minute treatment and a few tiny injections and within days there's a noticeable improvement in moderate to severe frown lines between the brows, which can last up to 4 months.
At River Oak/ Bellaire Beauty and Weight Loss Center you will be treated only by our Medical Doctor, Dr Motamedy who  is Board Certified in Aesthetic by AAPM and been practicing in this field since 2008.