Description
All ages. All skin types. There's a ZO for everyone.
"ZO skin products" are our commitment to you and a lifetime of healthy, beautiful skin. we believe that regardless of your age or skin type, there truly is an ZO for everyone.
Headquartered in Long Beach, California, Zo Skin Health ( Zein Obagi) , is a global, specialty pharmaceutical company that develops, markets, and sells proprietary skin care systems in the physician-dispensed skin care market.
Using its Penetrating Therapeutics™ technology, ZO products are designed to improve penetration of prescription and cosmetic agents across the skin barrier to minimize premature aging, skin damage, hyperpigmentation, acne, sun damage, and the signs and symptoms of rosacea. Because ZO systems and products contain prescription-strength formulations, the systems are available only through physicians.
Please be aware that, if you do not purchase your ZO products through authorized resellers the product quality or authenticity cannot be guaranteed as the products may be diluted, expired, or counterfeit, and may not be safe to use or perform as tested.
Link of Products:
https://zoskinhealth.com/?practice-ref=1587983&practice-name=River+Oaks+Beauty+and+Weight+Loss+Center
For information about purchasing the below products please contact our office:                                                Phone: 832-991-6772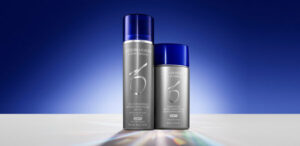 For information about purchasing the below products please contact our office: Office Cell: 832-991-6772